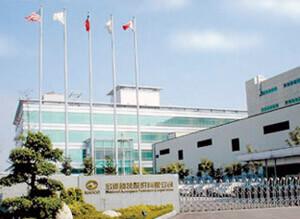 NAFCO was founded in October of 1997. Based in Taiwan and China's Shanghai, we are mainly engaged in the manufacture of fastener products for the aerospace, electronic and high-end industrial sectors.
In 2001 and 2003, NAFCO was granted certifications by GE, a world-famous aircraft engine manufacturer in America, and Snecma, of Europe's Safran Group. NAFCO has since become the only certified manufacturer of aerospace engine fasteners in the Asia-Pacific region. Later on, the company was able to establish supply chain relationships with major domestic and overseas firms one after another, such as AVIO, AVIALL, IHI, SAMSUNG, EATON, FAURECIA, INFASTECH, and more.
Having always taken the latest technologies as the starting point, we are able to carry out continuous improvement of our production process in the aspects of castle nut slotting processes, pre-bulb forming techniques, stainless steel deep counter-bore forming technique, dual-axis tapping, partial silver plating technique, precision forming technique, quick die change, nut crimping technique, etc. in order to establish a well-grounded network in the global aerospace and automobile fastener market in the future.
In 1998, NAFCO secured the ISO 9001 Certification and then introduced the AS 9100 aerospace quality system standard in 2004, with NADCAP and several customer process certifications granted as well. In the meantime, our Metallic Material Laboratory was also granted S400 and FAL448 certifications from our customers. As such, customer demands will be the base for the development and implementation of our quality management system, so as to meet our customers' expectations.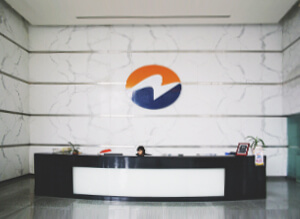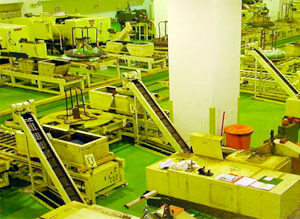 Nafco believes that respecting human rights and promoting a decent work environment are important throughout the Company and its supply chain. Nafco abides by local laws and regulations in all countries and regions where we operate, and upholds the human rights of all workers, including regular, contract and temporary employees, and interns. We also require our suppliers to act in the same fashion, as addressing human rights issue in complex supply chains is a shared responsibility. Nafco support the UN Universal Declaration of Human Rights (UDHR), and are committed to treating all workers with dignity and respect as understood by international human rights standards, including The International Bill of Human Rights, The International Labour Organization's (ILO) Declaration on Fundamental Principles and Rights at Work, The UN Guiding Principles on Business and Human Rights (UNGPs), The OECD Guidelines for Multinational Enterprises and The Ten Principles of The United Nations Global Compact (UNGC). We also align our actions with the Responsible Business Alliance (RBA) Code of Conduct. The guiding principles for Nafco's Human Right Policy are as follows, and Nafco's Supplier Code of Conduct requires all of our suppliers to follow the same standards.
Guiding Principles
Embed respect for economic, social, cultural, civil, and political rights, as well as the right to development, in the way we operate
Provide a safe work environment and zero tolerance in all kinds of harassment
Eliminate unlawful discrimination and ensure equality in the workplace
Strict prohibition of child labor.
Forbid forced labor
Commit to responsible sourcing of minerals
Protect labor rights of vulnerable groups or marginalized groups such as indigenous peoples, women, migrant workers, contracted labor and persons with disabilities
Comply with all applicable wage laws and regulations, and legal limits to working hours
Provide fair living wage and pay in full and on time with pay slips to state legitimate deductions
Support the physical and psychological well-being of employees, and the work and life balance.
Enable a communication-friendly environment and maintain an open management system
Make diverse open dialogue channels available for stakeholders such as suppliers, business partners, and others to report concerns or suspected violations to the Company, including ways to report anonymously
Monitor and assess relevant risks, practices, and impacts regularly to respond to evolving situations and stakeholders' needs
 This Human Rights Policy is also available on the Company's Corporate Social Responsibility webpages and publicly disclosed in the relevant reports.